In Partnership With: Unwire.hk
In July 2021, Unwire – one of Hong Kong's most signature digital media that focus on technology information, interviewed the Director of Imsight, Mr Chapman Lee, regarding the company's latest product development. Lee also shared the company's strategies and challenges in topics such as medical data collection and AI.
Director showcasing Cervical-cancer screening software to media
"For out-patient clinics alone, local hospitals consume about 240,000 X-rays per year, not counting the usage of specialist radiographs." Chapman said, "Thanks to AI analysis, more than 400 X-rays have been seen in 30 seconds, and the problematic areas are circled for doctors' reference so that doctors can save a lot of time."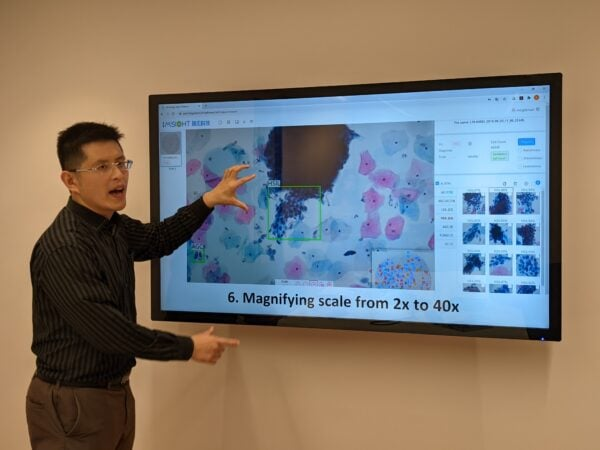 ▲ Chapman said that the technology has been successfully applied to images of the eyes, lungs, breasts, and brain, and the latest research is analyzing microscopic images of uterine smears to see if there are any lesions.
Director Chapman pointed out that they mainly use AI to analyze medical images (including X-rays, microscope images, and computer scanning images) to assist doctors in judgment, so as to reduce doctors' workload.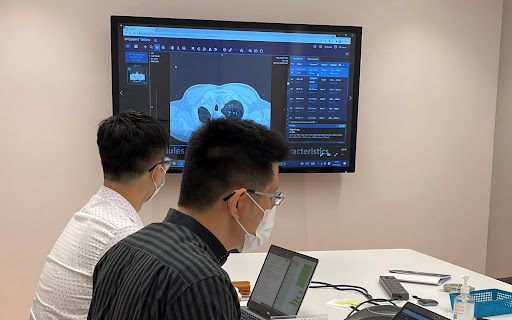 Future development and path on AI
"Just like in the 80s, Hong Kongers went northward to set up factories, however, I believe the core quality certification and professions will still remain in Hong Kong." Chapman claimed, "AI Healthcare can also pursue a similar development route. Because after all, the level of medical research in Hong Kong is among the leading in the world."
Click Here to the full interview on Unwire.