The opening of Lam Kin Chung . Jet King-Shing Ho Glaucoma Treatment and Research Centre has marked the beginning of a new era of AI co-creation initiatives.
AI Glaucoma Diagnostic System
Glaucoma remains one of the most prevalent and important causes of irreversible blindness in Hong Kong. But thanks to Dr. LAM Kin Chung and Dr. HO Hau Wong, Imsight is honoured to participate in the First AI project in Hong Kong receiving 15 Million donations in the Glaucoma diagnostic system. Imsight has been working closely with CUHK DOVS focused on delivering AI solutions using a custom web-based interface that can analyze data at scale across compatible imaging platforms and devices.
University-Industry Co-creation
Co-creation between universities for research & development has been one of Imsight's major aims, transforming into a link that bridges computer science and professional users together in order to establish a robust digital ecosystem. "We think that the era of co-created AI solutions has come, and we're looking forward to collaborating with our clients to create more multi-party digital applications in the future." Chapman Lee said, Director of Imsight.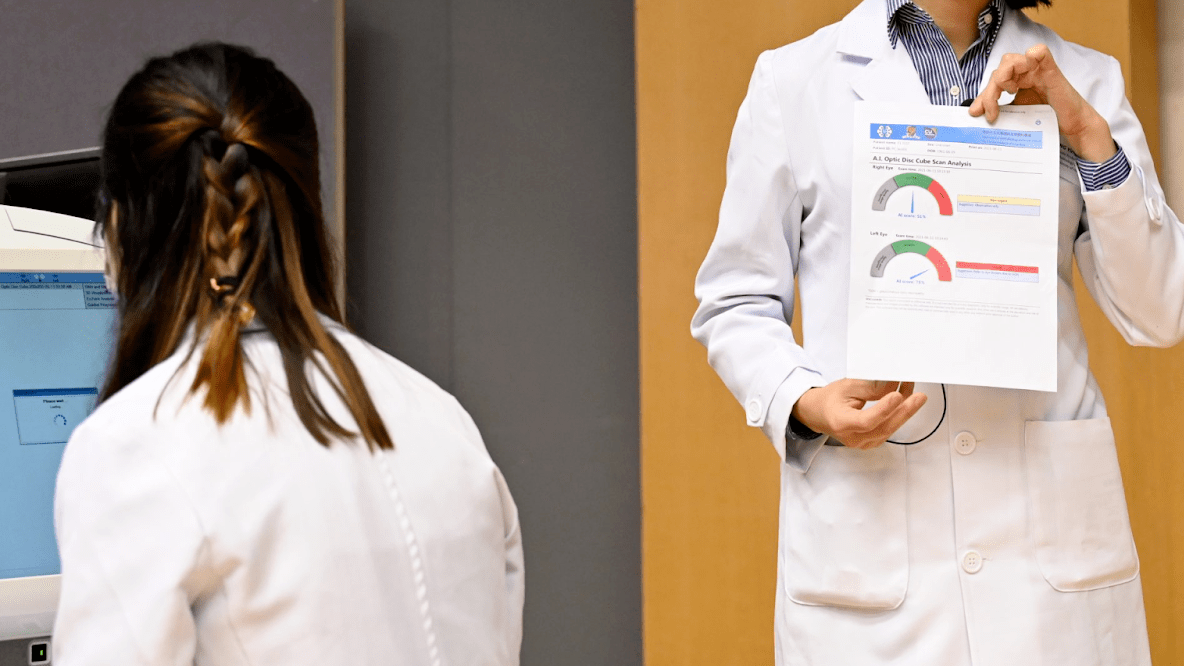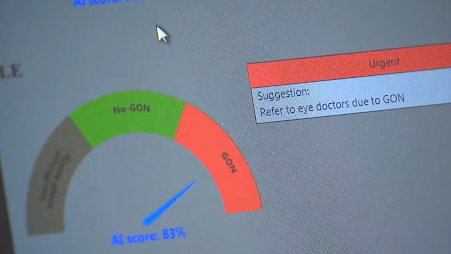 ▲ Platform showing AI results interface developed by Imsight.
Imsight has been actively involved in University research aimed at building an AI-assisted ophthalmologic diagnosis platform. Imsight will pursue its own R&D efforts in participation with various collaborators. We are excited and will continue to contribute and leverage our competencies to unleash AI's transformational power and strengthen our relationships with the academic community, universities, research institutes and companies.